UPCOMING AUSTRALIAN TOURS
GB House, Gordons Bay, by Renato D'Ettorre, Renato D'Ettorre Architects. Photo by Justin Alexander.
Sydney and the Southern Highlands: Art, Architecture & Design 2024
15 May – 20 May 2024
Explore contemporary art, architecture and design in Sydney and the Southern Highlands with acclaimed architecture and design writer, Stephen Crafti.
You'll experience an expertly curated tour of the region's most impressive architectural abodes and galleries with entertaining commentary and like-minded company.
(Note: Tour bookings are facilitated by ASA Cultural Tours. Stephen's tours often fill well in advance; to check availability, please contact ASA directly on 03 9822 6899, or email info@asatours.com.au.)
In 2021, Stephen Crafti was awarded an Honorary Membership of the Australian Institute of Architects. The award recognised Stephen's significant and substantial contribution to architecture through his work as one of Australia's leading architecture and design writers and as a perceptive and informed commentator.
Stephen's carefully crafted and curated architectural tours offer you the opportunity to experience Australian architecture through his unique and considered lens.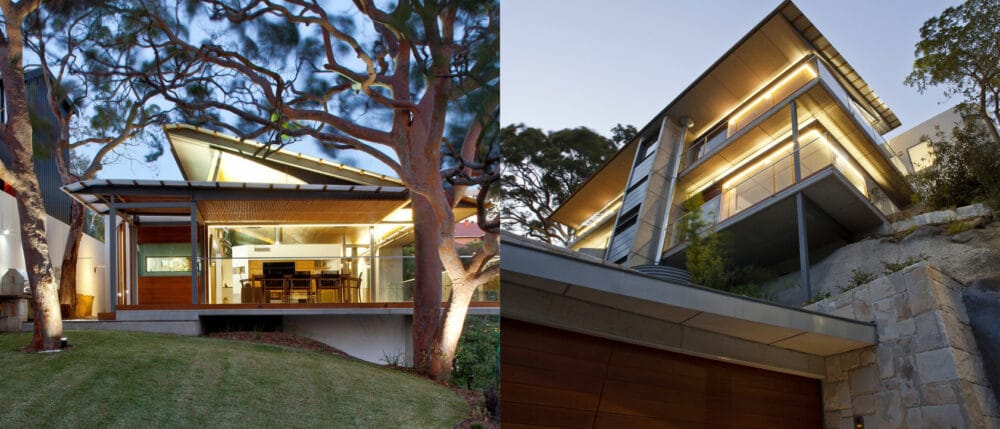 Angophora House, Waverton, Sydney, NSW. Photo courtesy of Richard Cole Architecture. Angophora House was featured in ABC's Dream Build series and on Channel 7's Better Homes and Gardens. This light-filled two-storey home was built on a block featuring magnificent angophoras and district views, and is one of the stops on Stephen's Sydney and Southern Highlands tour.
LOCAL ARCHITECTURAL TOURS (DAY TRIPS)
Stephen Crafti leads regular architectural tours in Melbourne and other Australian cities (on request), showcasing the finest in contemporary architecture. Complete the form below to learn more about Stephen's next Melbourne tour or to express your interest in tours in other cities.
BOOKS
Stephen's obsession with architecture and design is well-documented in dozens of published books. Discover his suite of home-inspired editions here.
EDITORIAL
Architecture, furniture, fashion and the decorative arts are Stephen's favourite topics, and he regularly contributes to a wide range of print and online publications.